To create a menu schedule, Select "Menu" on the Navigation Bar on the left. Then select Menu Schedules on the left side of tab selections.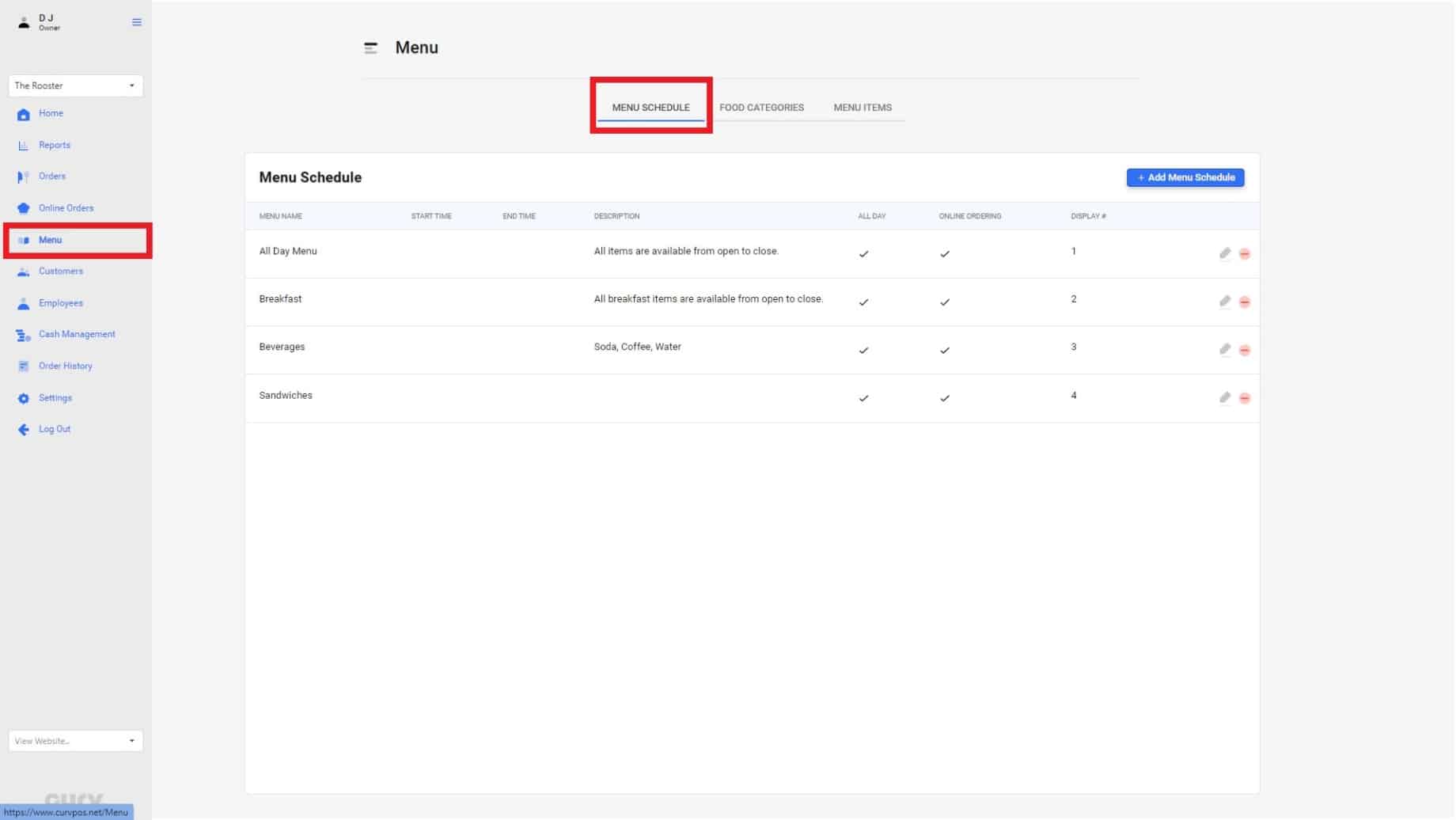 Hit "+ Add Menu Schedule" to start creating your new menu schedule.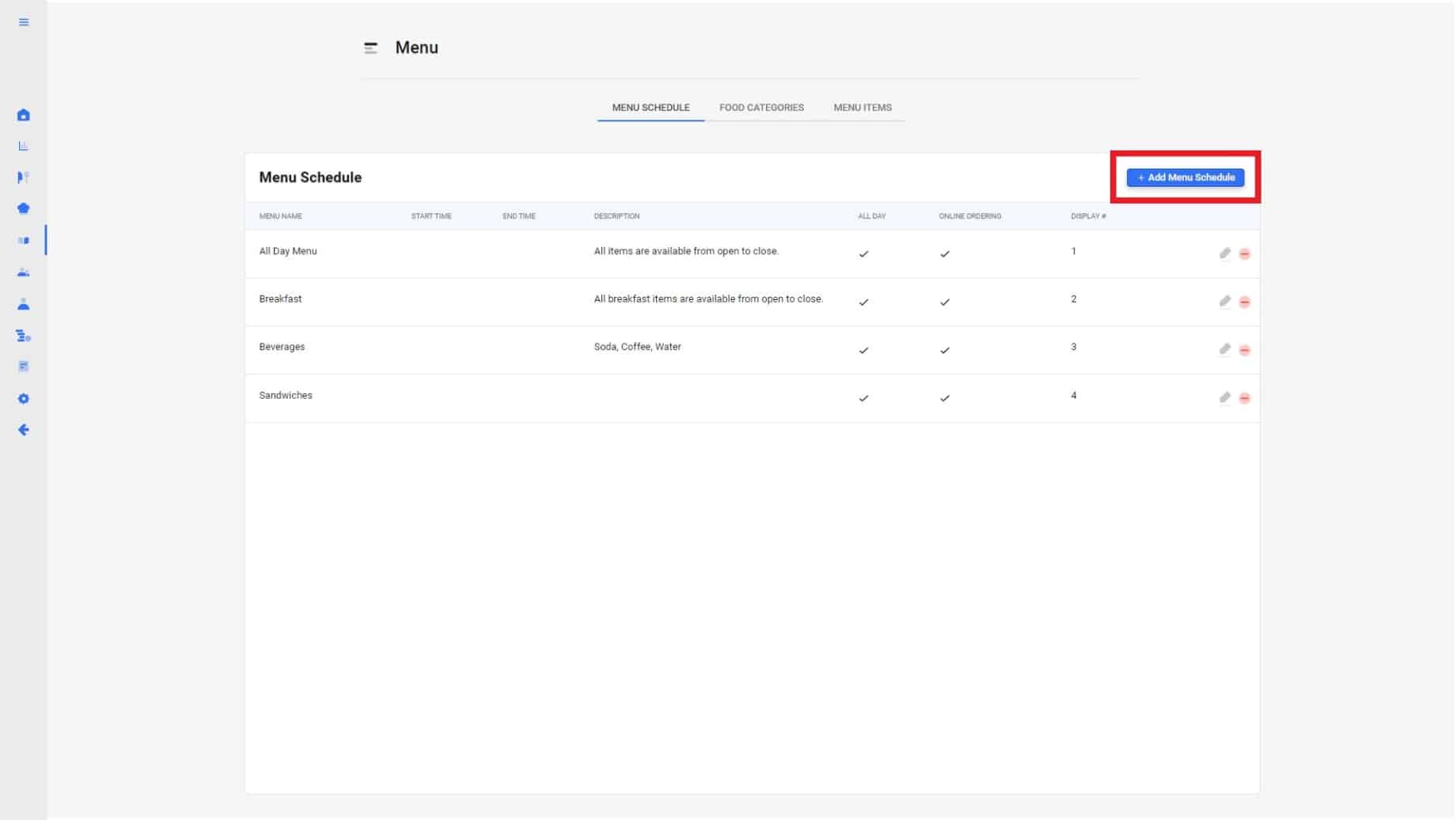 The add/edit pop up menu will now appear. Fill out each box with the information matching your restaurant's needs. Each box is specified for the following:
Menu Schedule Name: Ex. Breakfast
Description: Ex. All of our breakfast items.
Display Order: Ex. 1 (The order in which the schedule will appear on your POS display)*required Field*
Start & End Time: Ex. 8:00 am to 11:00 am (These menu items will no longer be available online after set time.) Selecting All Day Menu will display the schedule around the clock.
Available for Online Order: If selected, you will see these items on your CURV website. To learn more CLICK HERE.
Menu Color: Select which color you would like the category to appear on the POS.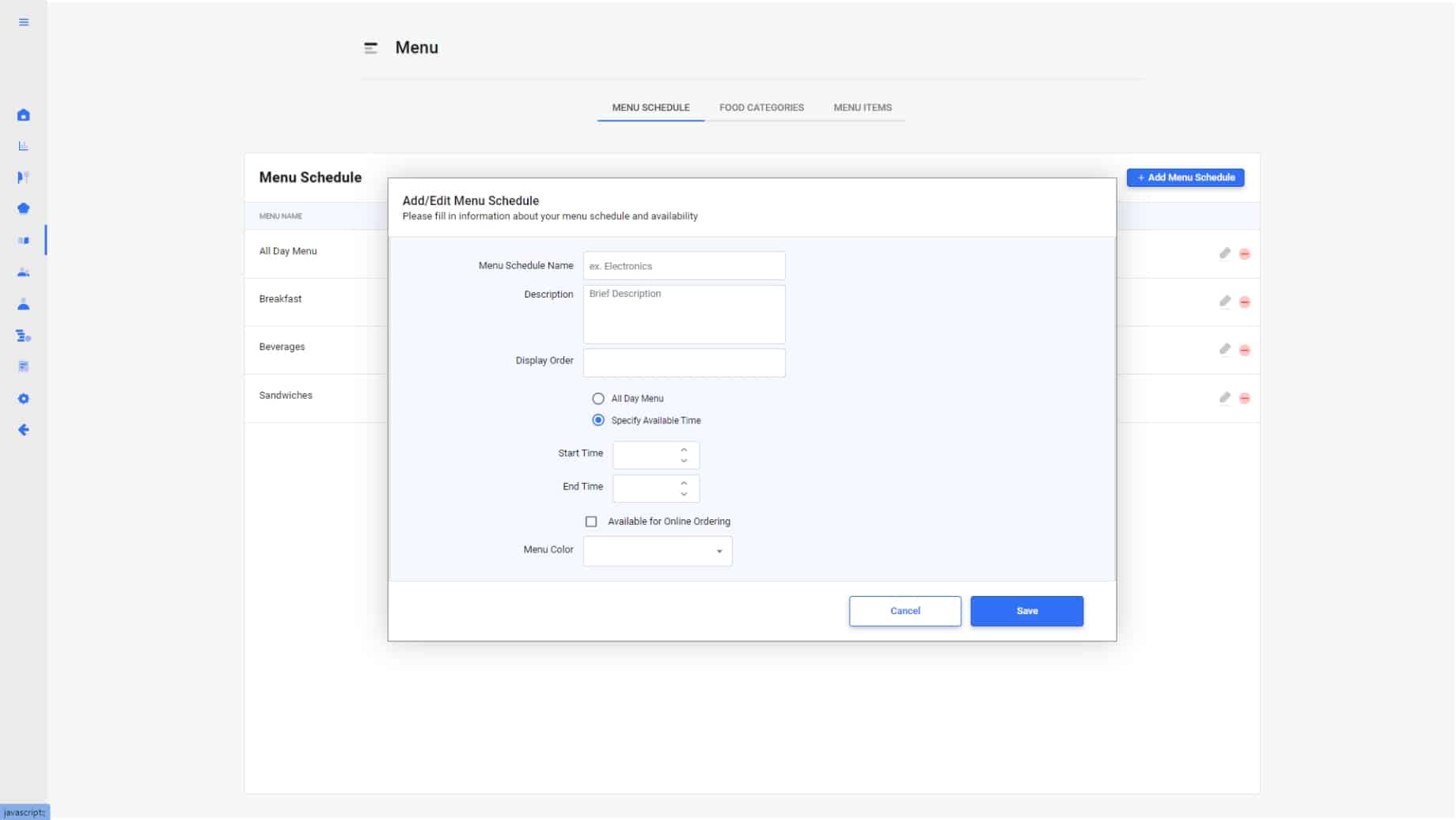 When you're done filling in all the information, select "Save".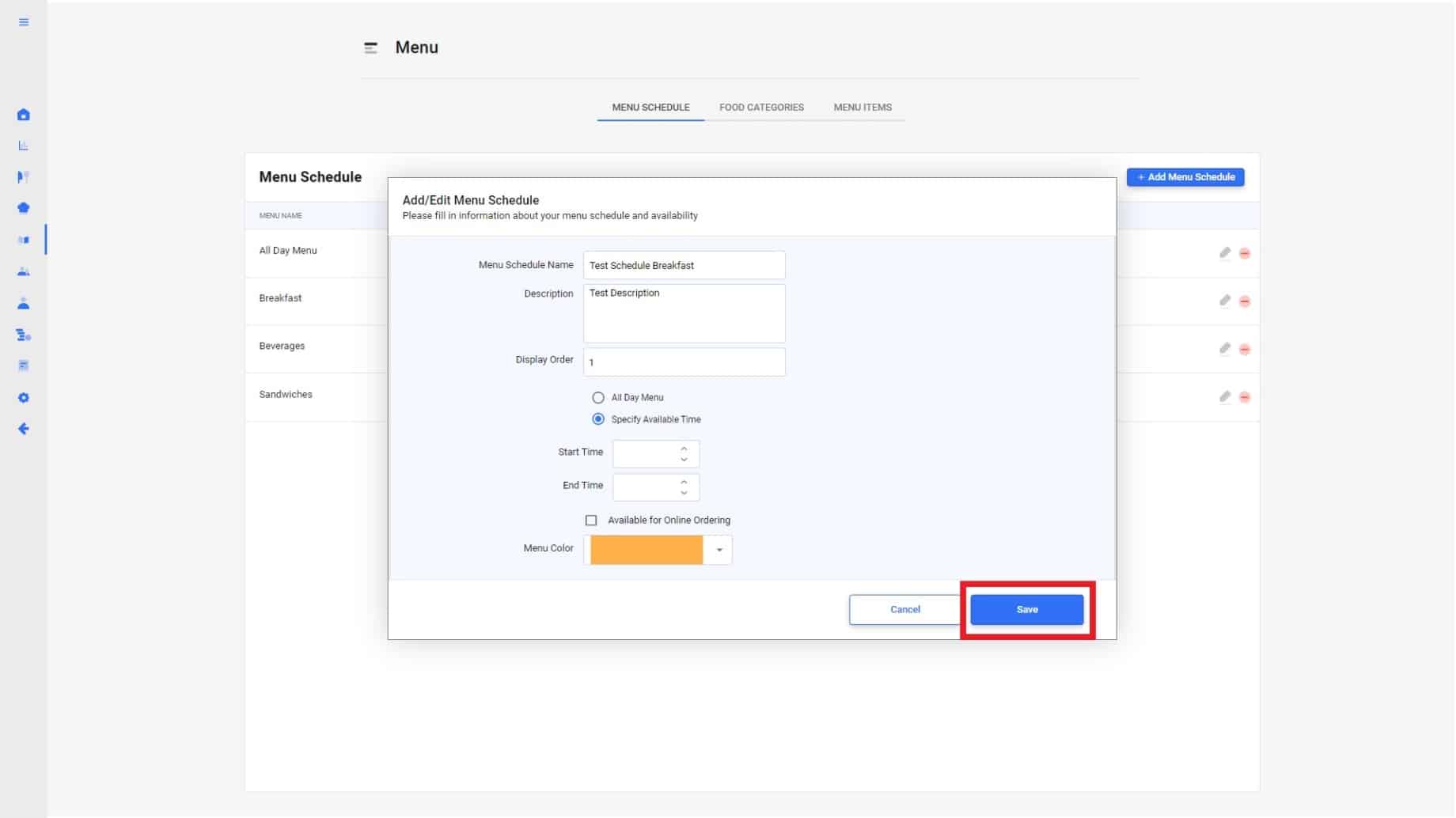 Once saved. You will see your newly created menu schedule in the menu schedule table.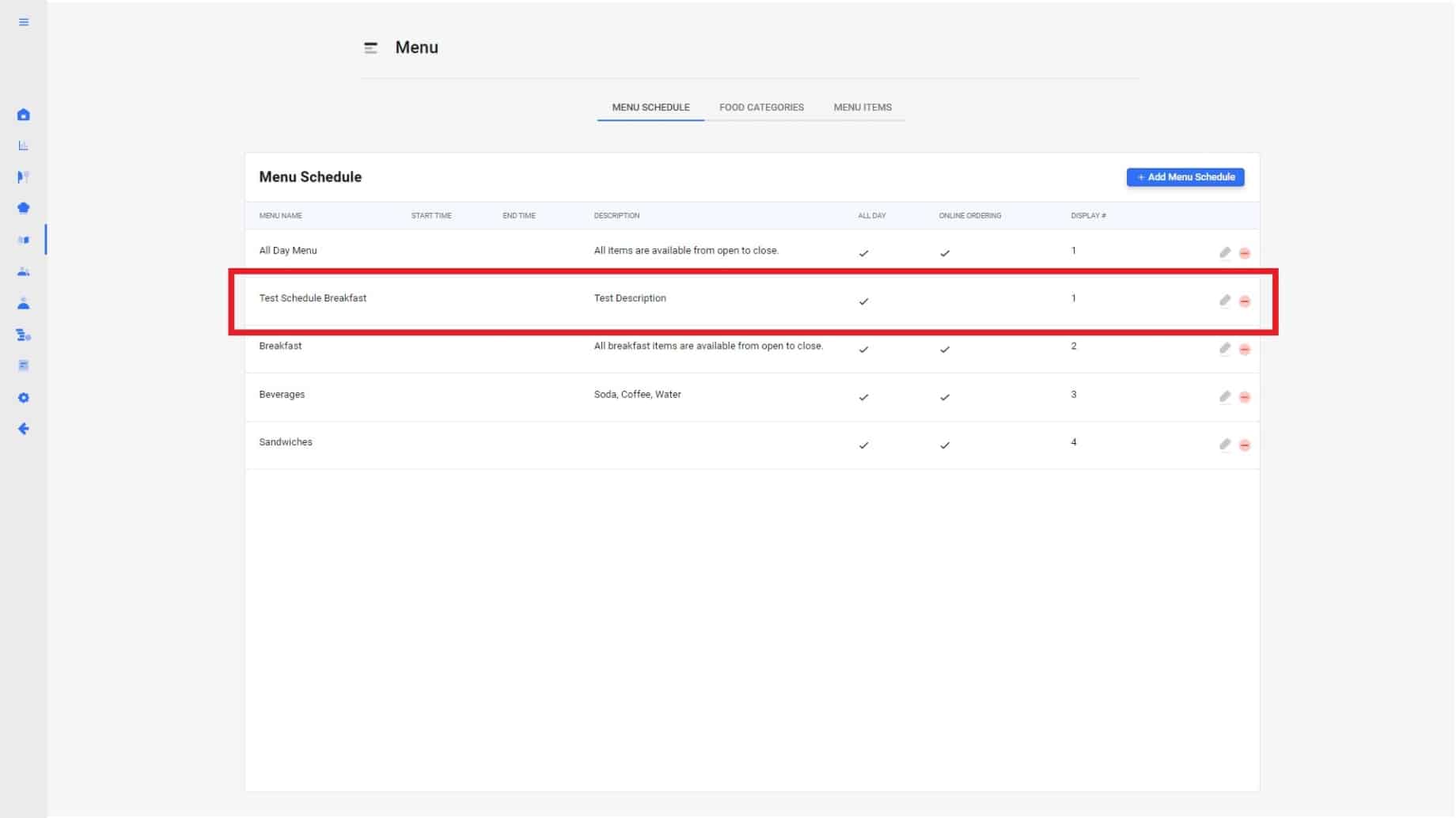 If you need to make any changes to your menu schedule, please select the edit icon on the right of the table. The add/edit popup menu will appear to make adjustments.