In order to access Timeout settings on CURV POS, please navigate to the settings tab at the bottom of the navigation bar.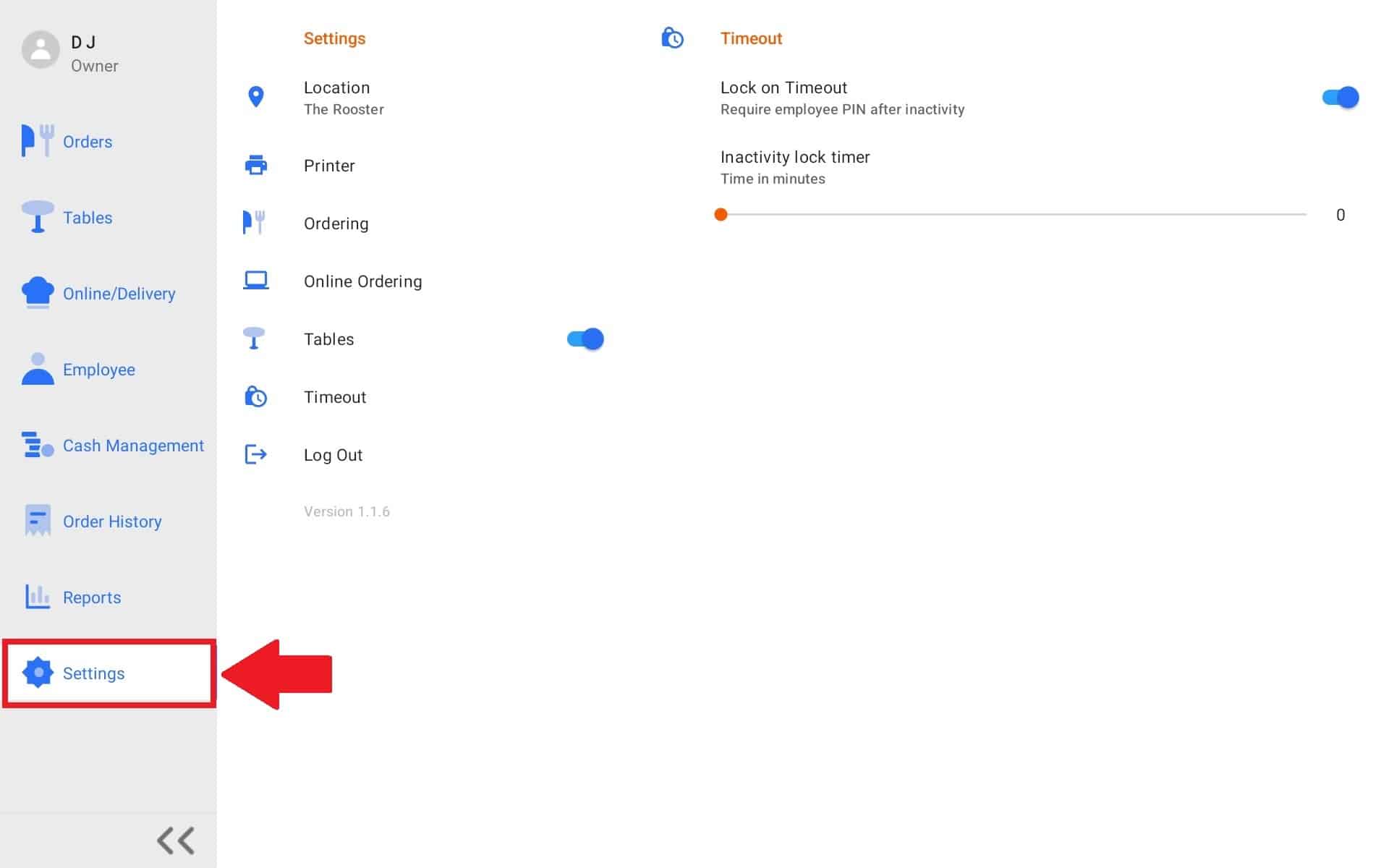 Select Timeout. Timeout settings will appear on the right.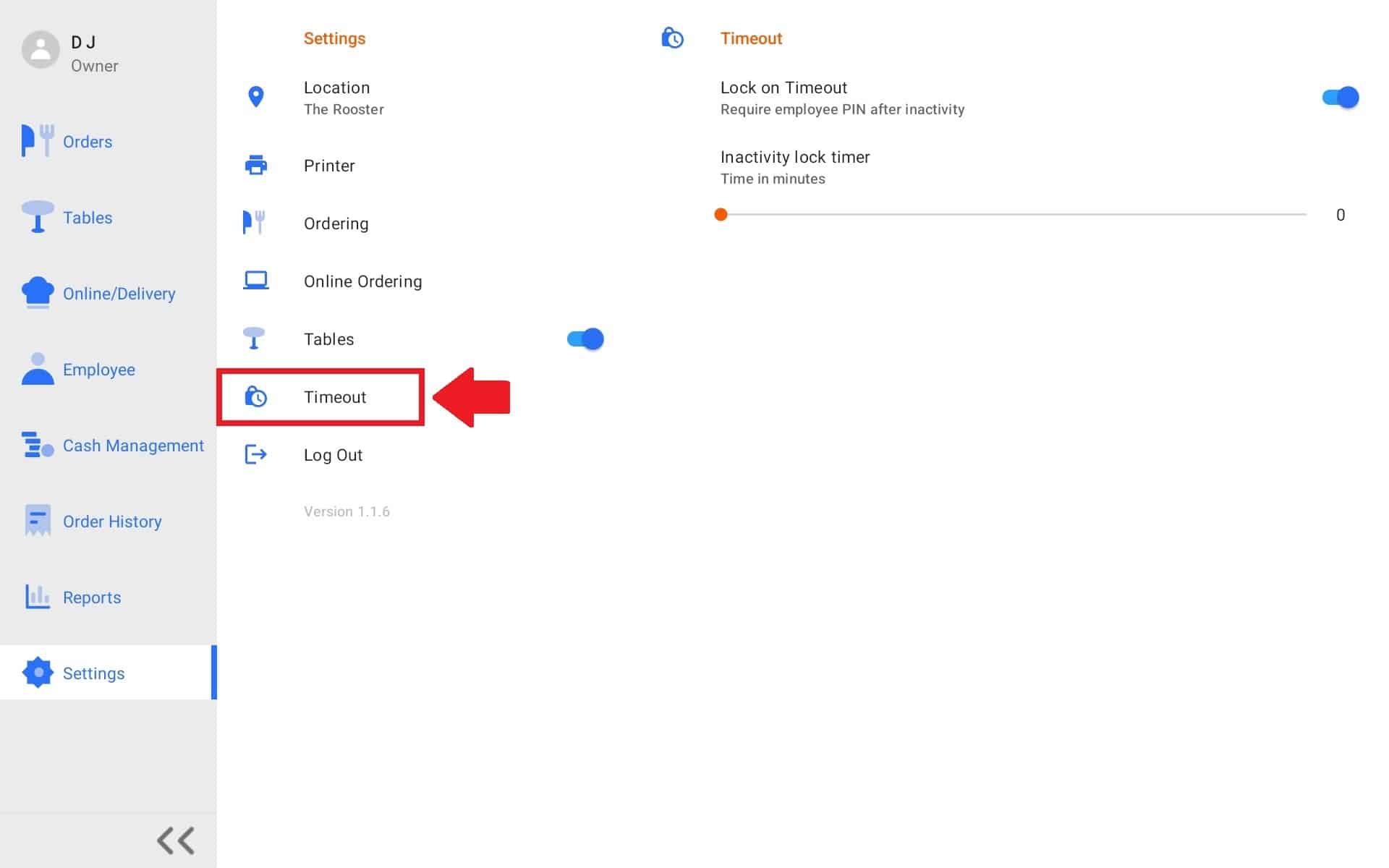 There are two timeout settings that are able to be configured.
Lock on time out: This will enable/ disable the time out feature.
Inactivity Lock Timer: When the time out feature is enabled, use to orange slider to select the amount of time the POS has before the screen locks. A pin will be required to unlock the screen. Use any pin that is assign to an employee.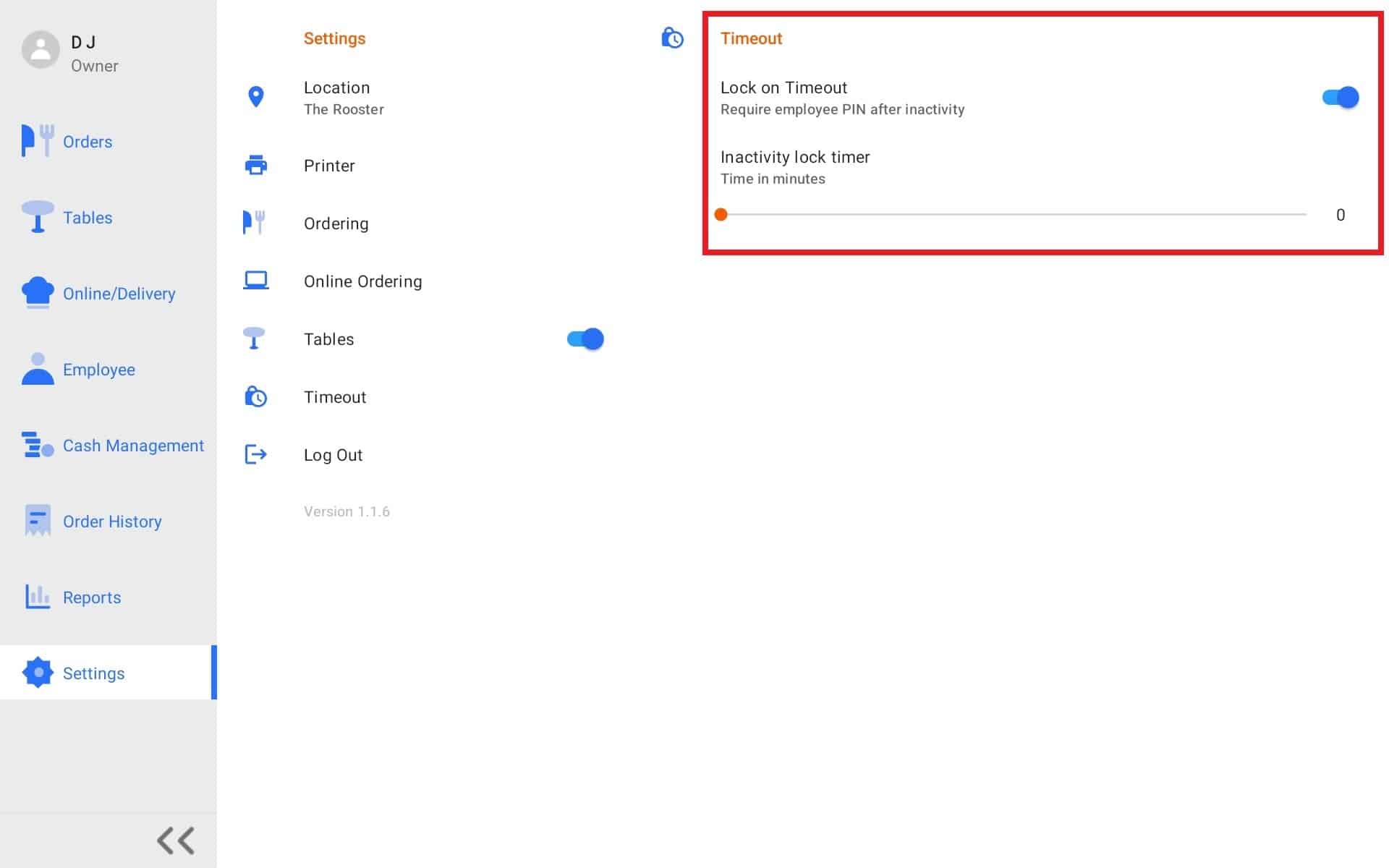 Please note: There are more advance settings when accessing settings from the Curv website.