Merchants are set up to take tip at time of sale on all CURV Lite Devices. Merchant can also utilize tip at time of sale on Full POS system that utilize the customer facing screen. Tip at time of sale options will not be available when the Second screen is not being used.
Merchant will have to manually update tips. Merchant must used signed receipts as reference for their Tip Adjustments.
Tips will be adjusted on the Order History tab. Sales must be adjusted on the same Device the original sale was processed on. Select Tip Adjustment from the Actions Drop Down.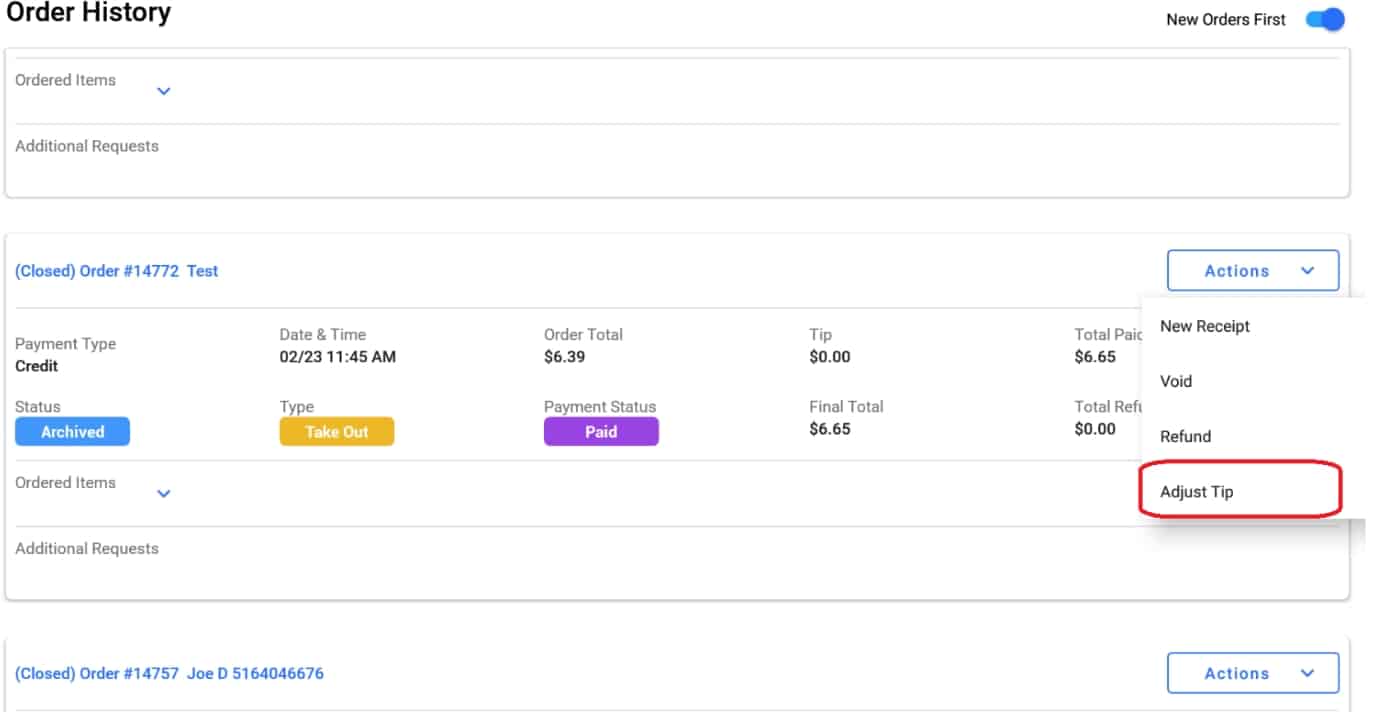 Add the Tip Adjustment amount and Select Adjust Tip. The Next deposit to your business bank account will reflect the adjustment. Adjustments can also be viewed under the tip section on order history.