With CURV, users are able to add multiple locations to their account. To get started, please navigate to the settings tab to access locations.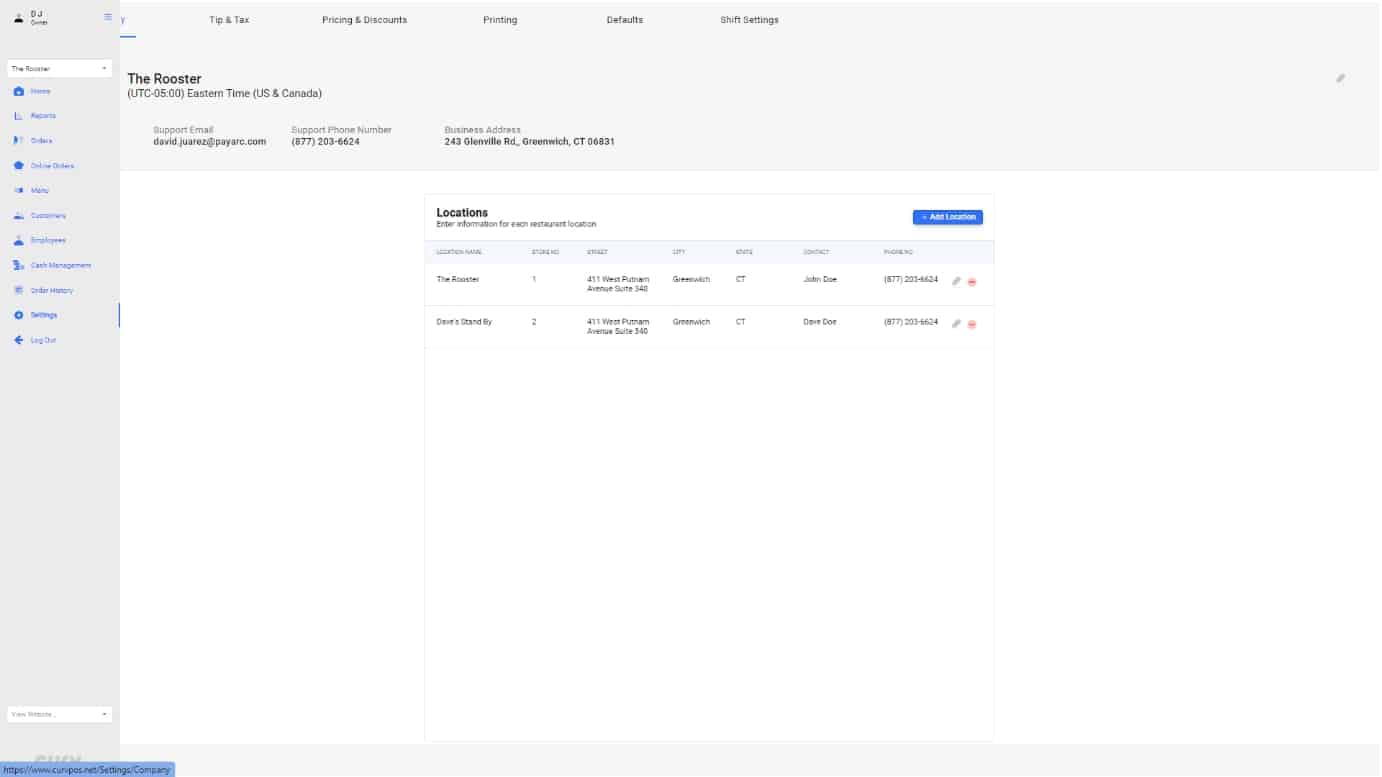 Under "locations" you will see your original location when the account first opened. To add a new location, hit the "+add location" button.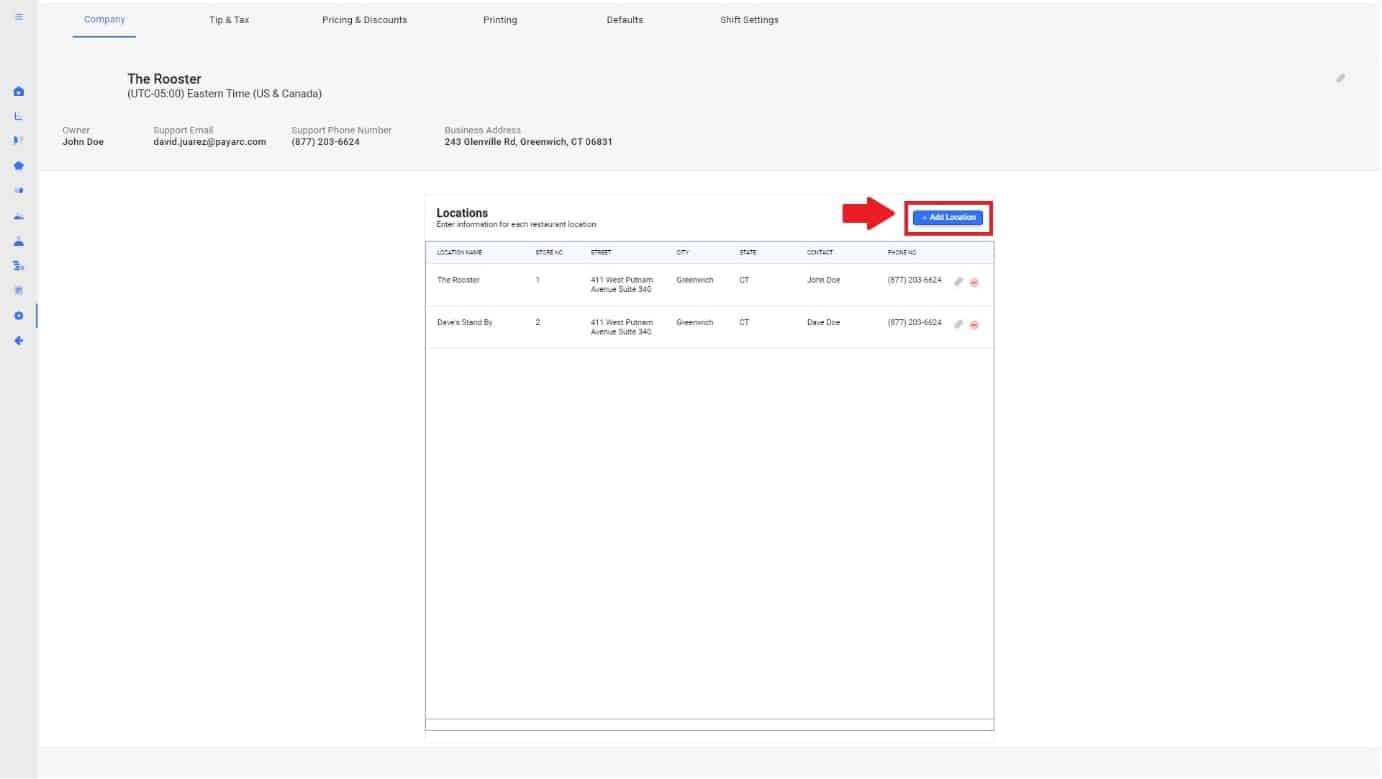 A add/edit pop up will appear. Fill out the following fields to have your new location go live.
Location Name
Time zone
Restaurant Type
Printer Information
Store Number
Logo
Address
Other Information
Contact name
Subdomain
Email/ Text Notifications
Location Hours
Contact phone Number
Restaurant Style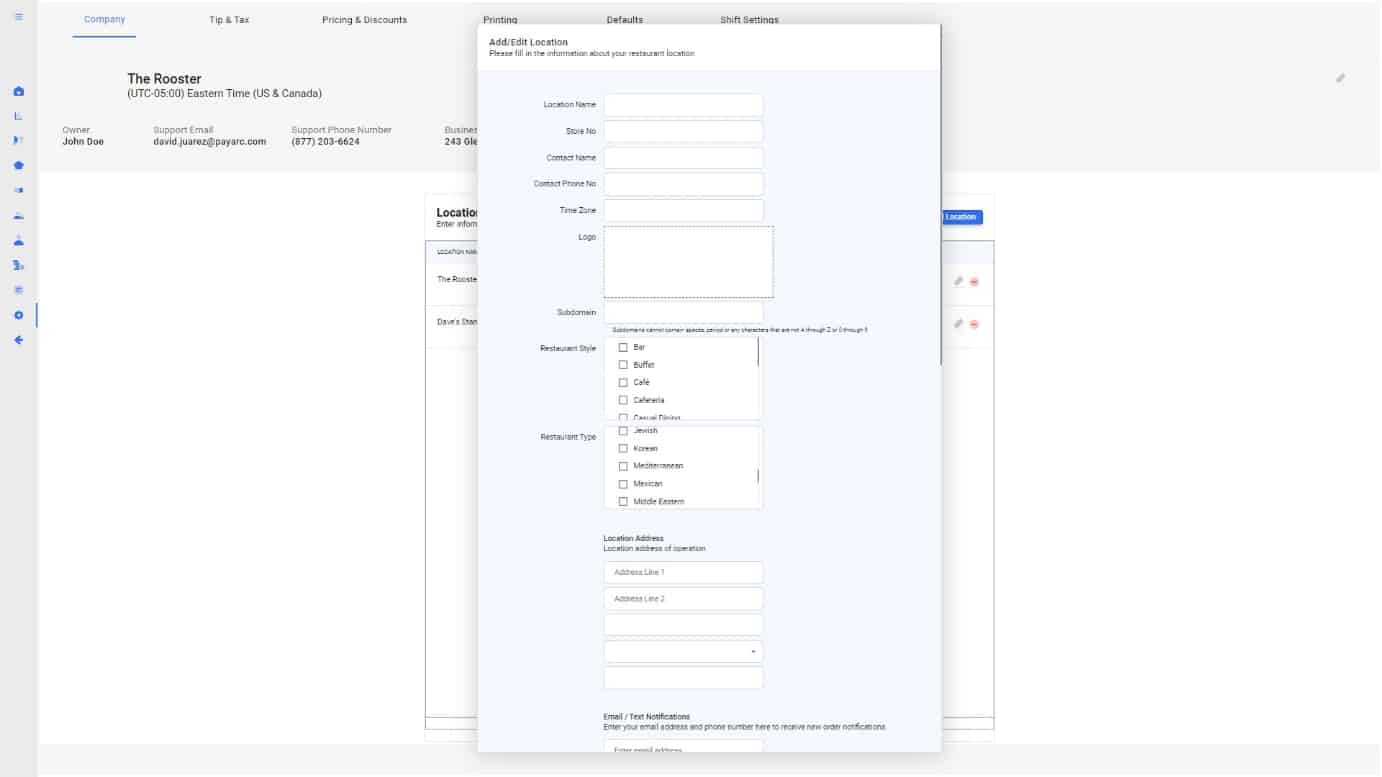 Once all fields have been filled out to match your restaurant's needs, hit the "save" button to finalize your new location.