During the order process, there are times were you may have to cancel an order due to a number of reasons. Not only does Curv log canceled/ rejected orders, but you can categorize them by custom reasons. To create these rejection reasons, well need to access the "Defaults" page in settings. Use the Navigation bar on the left to get to "settings".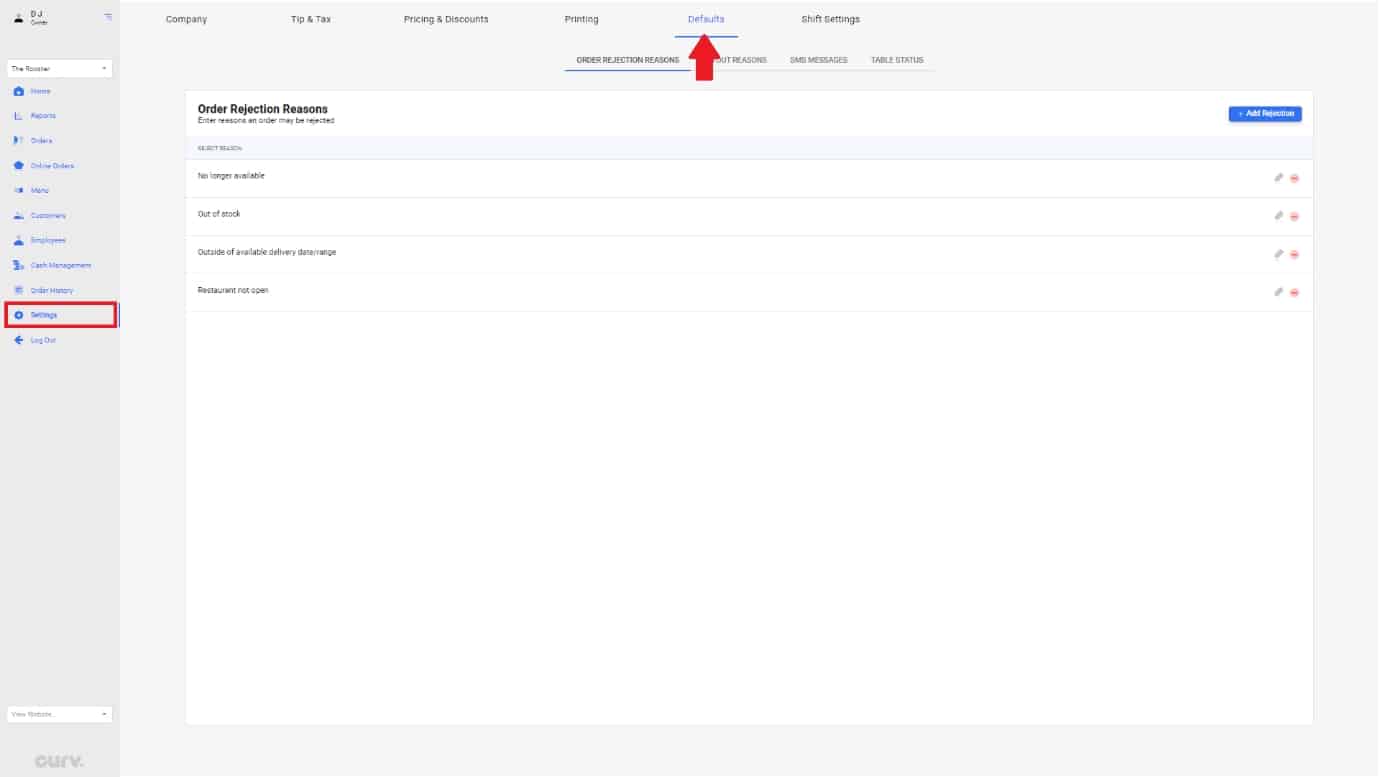 Once you have navigated to the defaults page, you'll be able to view the "Order Rejection Reasons" in the first tab.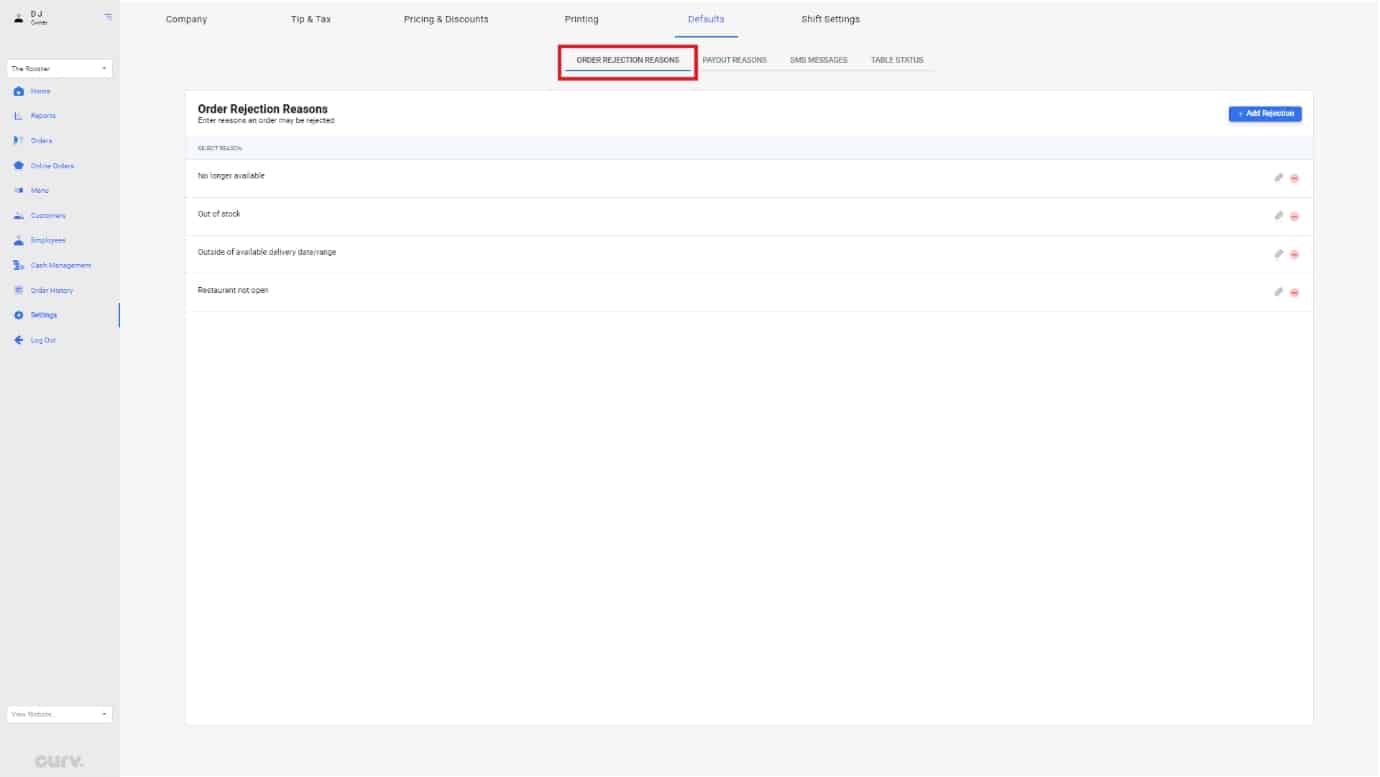 Curv provides a few default rejection reasons. To create your own, click the "+add rejection" button at the top right of the screen.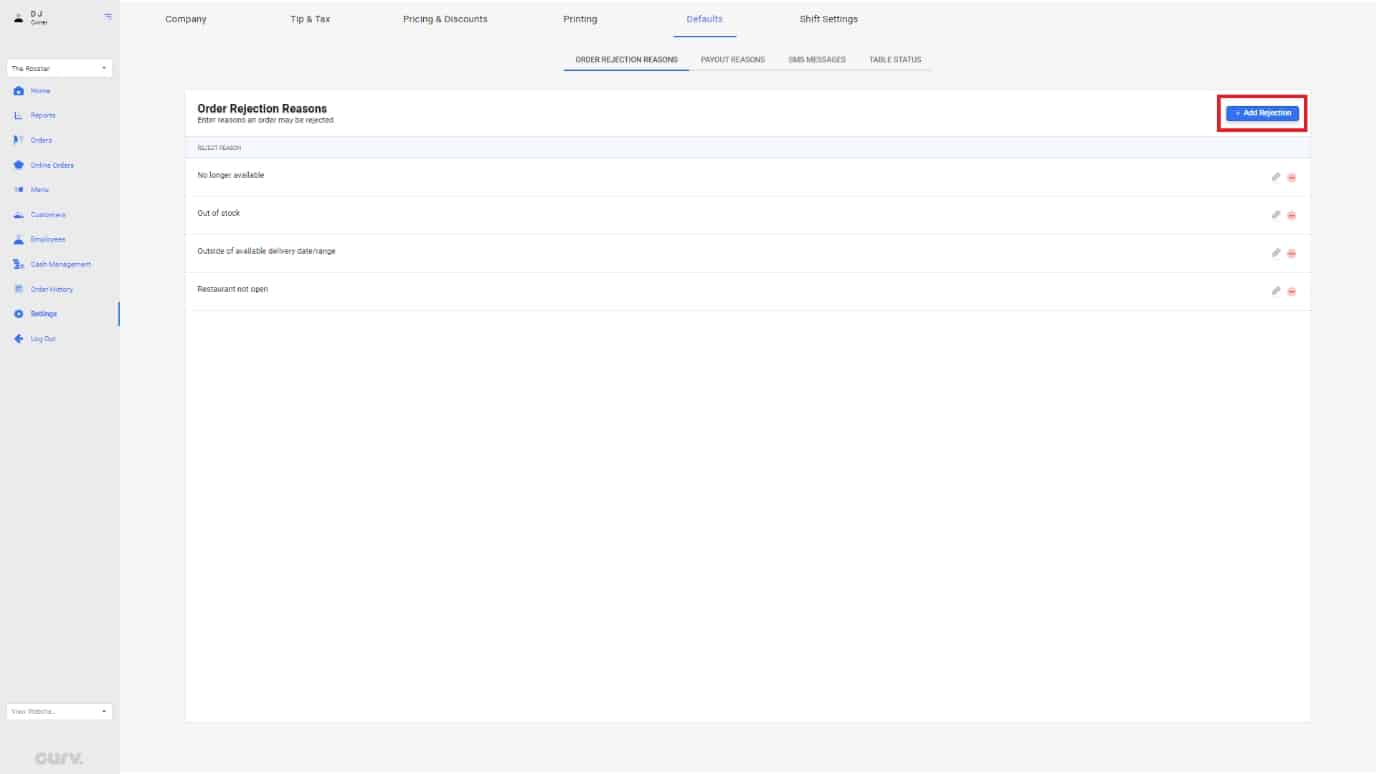 The add/ edit pop up will appear. Create your reason for rejection in the text field. Once Complete, hit "Save" Your rejection reason will now appear when you cancel orders on the POS Station.