Please Note: A cash drawer must be connected in order for information to appear.
Access Cash Drawer Details by selecting Cash Management from the navigation bar. Select Cash Drawer Details from the Tabs above.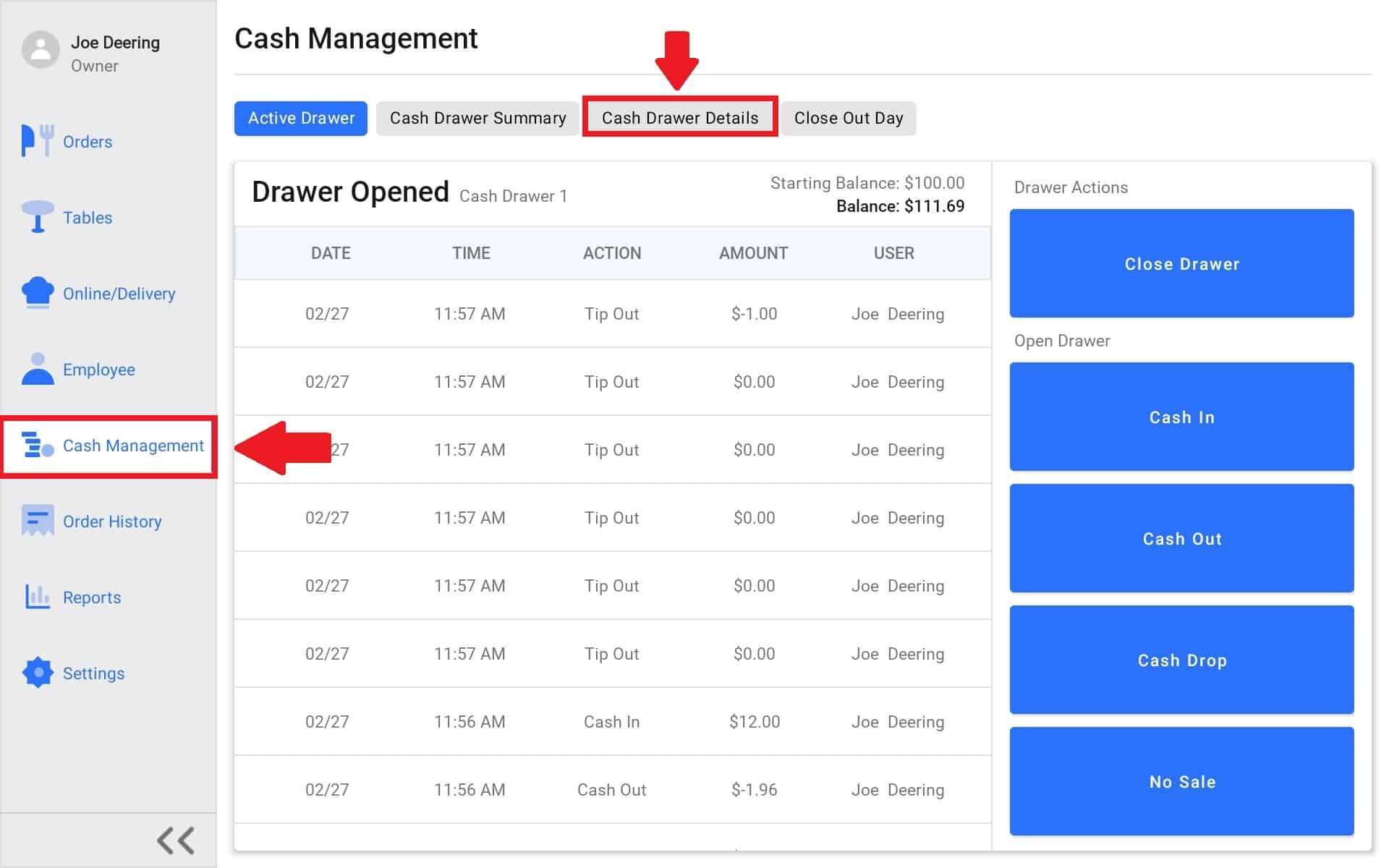 Use the "Current Drawer" drop down to select which detail summary to view. The summary will generate below. This will be the drawer history for that specific drawer. Summary of all drawers can be accessed on the CURV Web portal.